1 in 5 Canadians will experience a mental health challenge in their lifetime. 5 in 5 have mental health. So how do we create conversations about a topic plagued with stigma? Better yet, how do we improve services and support available to those suffering?

These are questions Kyle and I are often consumed with. Heck, it's one of the reasons we began Wear Your Label: to fill a gap, and use clothing as a medium to raise awareness about something so personal to both of us. But, that's just one part of this whole equation. We always talk about giving back, and what that means and what it looks like. Mental health is complex, and that's why our give-back isn't exactly a one-size-fits-all answer; because we're constantly learning more, connecting with new people, and finding innovative ways to help change at least one person's world. 

So when we were asked to become involved in the ACCESS Canada Youth Council, we were pretty ecstatic. 
ACCESS (Adolescent/Young Adult Connections to Community Driven Early Strengths-Based and Stigma-Free Services) Canada is a national network under the TRAM (Transformational Research in Adolescent Mental Health) Program. It's a $25 million dollar initiative funded by the Canadian Institutes of Health Research and the Graham Boeckh Foundation. Basically, it's a really big deal in the mental health world! 

The goals? To improve youth-engagement and awareness of mental health issues, and provide better access to mental healthcare that's youth-friendly and evidence-informed. Whoa, big words. The good news is that ACCESS Canada is made up of an incredible network of people, from researchers to community organization leads, to family members and youth. Oh, and clothing designers ;)
This past weekend, we got to meet some of the brilliant people at the forefront of ACCESS Canada. It was the official press launch of ACCESS NB - the New Brunswick working group - and we're so excited to be involved at that level as well. There's so much that will be happening with this, and it's really incredible to be on the brink of seriously transformational change in Canada. Social media for ACCESS will be launched shortly - and we'll be sure to keep you in the loop on that front, because it's seriously worthy stuff to be excited about.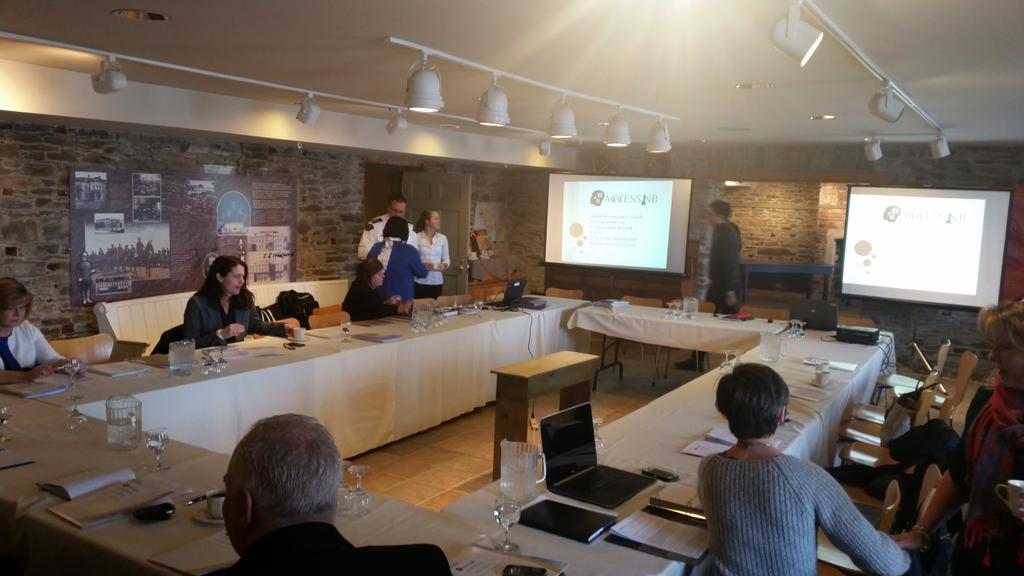 - Kayley, Co-Founder @wearyourlabel
Social Media Lead, ACCESS Canada Youth