It's that time of year again, Thanksgiving (at least in America.) It is a time to be thankful and show thanks to the things/people in our lives that we appreciate. Sometimes when we are really struggling with our mental health, this time of year can be a little difficult, because sometimes when we are really struggling, it can be hard to be thankful. Here is a list of small but mighty things that anyone can be thankful for or reminded of, even if you're struggling with your mental health. 
You are alive.
This is a blessing in and of itself for you and for those that love you (even if you don't think anyone loves you, there is someone out there that does. I promise.)
Those that love you
They exist, and they want you to remember the love they have for you. If you can, hug a friend or family member today.
Your bed
How #blessed are we to be able to do something so lovely (sleep) in something so wonderful (a bed) and then we can stay there as long as we feel we need to because we care about ourselves and we care about our mental health? Super #blessed.
Modern Technology
Need to get away from your incredibly overbearing and personal-space-lacking aunt who keeps talking about her amazing kids? Fake a phone call. Oh no, you've got to take this, and you've got to run to your room and shut the door and take a break. Chill out and text your best friend--even if they're on the other side of the country, you can still talk to each other. Hallelujah.
The Weather
Rain or shine, the outdoors are never anything to be upset about. Going outside can be refreshing and a great thing to do when you need some alone time or a change of scene. 
Netflix
Whether you're having a good time with your family and friends or not, mental breaks are really important to take, and Netflix is the best way to laugh a little from reruns of The Office or feel the adrenaline rush you've been missing from Criminal Minds. Of course, don't watch your day away (unless you really, really feel like it) because there are so many other things to take advantage of!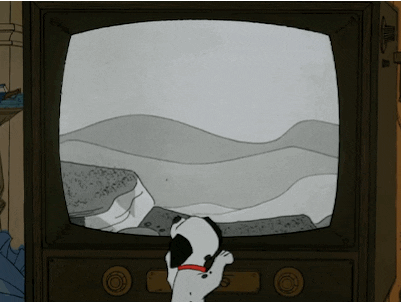 Naps
Even not on break around family, naps are something a typical college student either needs to take advantage of or gladly takes all the advantage of them that they want to. Choose to be one of those advantage takers if you want, because naps are one of the greatest things to exist, in my humble opinion.
Good Books
New or old, books have a way of finding their way into our lives and staying put in our hearts. A good one can capture our spirits and take us to another world. Relish in that.
Water
Seems strange, but sometimes all you need is a little hydration to get you through the day.
Music
Personally, I think Christmas music is great from November 1st to January 1st. If that's not your thing, play whatever soothes you the most. A good tune can really lift your spirits. 
Dogs
I didn't grow up with pets, but I LOVE dogs. Maybe you don't, but dogs in sweaters is honestly one of the cutest things on the planet.
Crying
Hear me out. Crying is such a healthy way to release emotion, and then afterwards, your brain releases endorphins and you feel better by default. Let it out, kiddo.
Laughing
The same with crying. Endorphins have a party in your brain and you feel great. Also, other peoples' laughter can really bring an irresistible smile.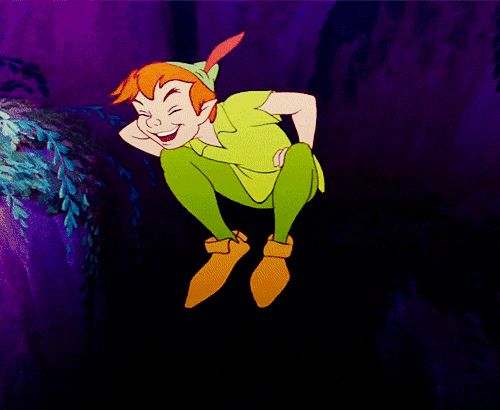 Service
Again, hear me out. For me, service is one of the happiest things to ever exist. You become happier by making someone else happier! Do the dishes for your mom or make a meal for a neighbor. You won't regret it, I really promise you.
The General Holiday Spirit
Whether you're in America about to celebrate Thanksgiving or you're anywhere else in the world celebrating another holiday (or not), the entire environment of this time of year is so cheerful. 
Blankets
This one kind of goes along with your bed, but they deserve their own appreciation, because you can take them everywhere with you, and you can make yourself a blanket burrito anytime, anyplace. Who cares what anyone else thinks?
Your Favorite Warm Drink
No matter what it is (mine is hot chocolate with cinnamon), it can warm you from your lips to your toes. Truly, they are so under-appreciated.
The Internet
So I also discussed Netflix and modern technology's benefits, but get this: you can literally go on twitter or facebook or whatever website and find some of the funniest memes to ever grace the planet. Amazing. We are truly blessed with the internet.

The Obamas
Whether you live in America or not, Barack and Michelle Obama are something to be thankful for. Personally, I'm gonna miss this man. Barack's about to pardon his last turkey as the president, and we should always remember to be thankful for all the memories (The Obamas with children, the Obama family, the Obamas for every holiday ever, the list goes on).
And lastly,
The World
Yes, there are problems in the world. Yes, there are things that suck and that are terrible. But look around at how amazing this planet is, and how amazing the people on it are. If nothing else, appreciate that. Love the earth, love yourself, love this time you have. 
Written by Campus Rep Anna Hall 
Edited by Executive Assistant Addie Van Rijn