Written by Addie Van Rijn and Kelsey Schroeder 
Sometimes it can be hard to find things to do each season to keep your spirits high. So we've compiled a list of some fun things that you can do throughout these sunny, summer months that will be sure to keep you busy and keep your mental health spirits high! 
1. Have a bonfire
Bonfires are a summer classic. There's nothing better than sitting around the fire with friends and family, roasting marshmallows, making s'mores, and telling ghost stories. Bonfires can make for the perfect summer tradition- just make sure you take proper safety precautions because fire can be hecka dangerous when untamed.
2. Make Your Own 'Nice Cream'
Nice Cream is the simple summer dessert that is sweeping the nation! It's super yummy AND super easy to make. All you need to make our favourite - and very Canadian Nice Cream is the following 
3 bananas, frozen (to be mashed) 
1 tablespoon maple syrup
1/2 teaspoon cinnamon
1/2 cup mini chocolate chips
sprinkles (just for fun!)
Mix it all together and you'll have yourself an awfully 'nice' summer treat! 
3. Go Star Gazing
Summer means warm weather and at night you can actually sit out and watch the stars without freezing your butt off. Stargazing is so peaceful and relaxing and the stars are always beautiful. You can look for constellations and maybe even see a shooting star if you're lucky.
4. Try Canoeing and/or Kayaking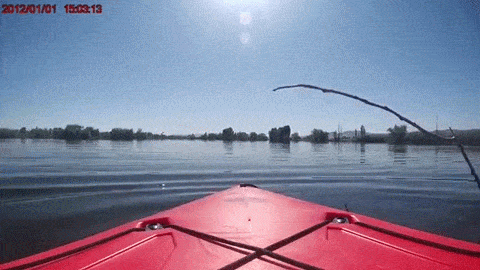 What better way to find balance within oneself than on a wobbly, tiny boat!? It can be a very liberating feeling being completely in control of your direction down the river, and of course whether or not you will wind up in the water or not. Canoeing/Kayaking is a great activity for both mental and physical health and is a great way to experience nature at it's finest. 
5. Get Your Beach Yoga On 
Yoga is fun for any season, but many yoga studios offer outdoor yoga classes during the summer months, in the park or even on the beach! A change in environment can super fun and to enjoy the tweeting of birds or the sound of the waves crashing while finding your zen is top notch! 
6. Go Camping 
Fact: nature is mind-boggling beautiful. In addition to that, you can enjoy this activity with as many friends as possible ~talk about bonding.~ Camping allows you to become completely immersed in Mother Earth and it is a great way to find some clarity and calmness within oneself... even if there is no bathroom for miles around.
7. Go Hiking  
Once again: nature is mind-boggling beautiful. Hiking is a combination of viewing all of the anomalies that Mother Nature has to offer, while incorporating physical activity to get those endorphins really going! Grab a friend and a trusty pair of sneakers and discover the beautiful world that surrounds you!
8. Try Pokemon Go Hunting 
Who doesn't love the combo of nostalgia, online gaming and physical activity!? Thank you, Pokémon for creating the perfect activity for everyone- including those of us who prefer to avoid a lot of the physical summer fun games. Check out our blog here to hear more about why we love Pokémon Go so much. 
9. Take a Trip to the Beach
The Beach is another summer favourite. Get a tan, go swimming, and walk along the sandy shore. It's such a great way to spend the day; you can pack a bag and spend the day completely relaxed! Fun beach essentials: sunscreen, water, sunglasses, snacks, towels, a hat, a Frisbee, a good book.
10. See Your Fav Band in Concert 
A great excuse to go on a road trip with all of your friends AND to enjoy your fav tunes outside in the sunshine! There are so many bands that have outdoor concerts, or perform at huge collaborative music festivals. Check out our Self Care tips on music festivals here! 
Gifs: Giphy.com